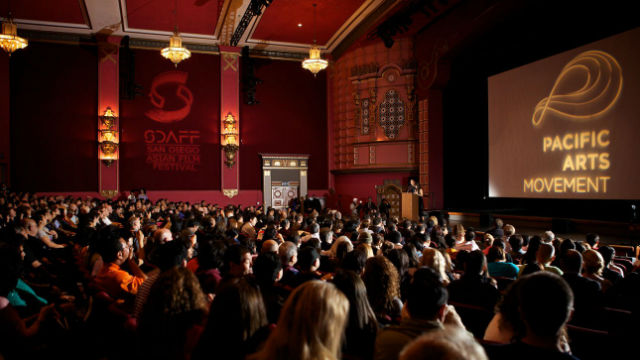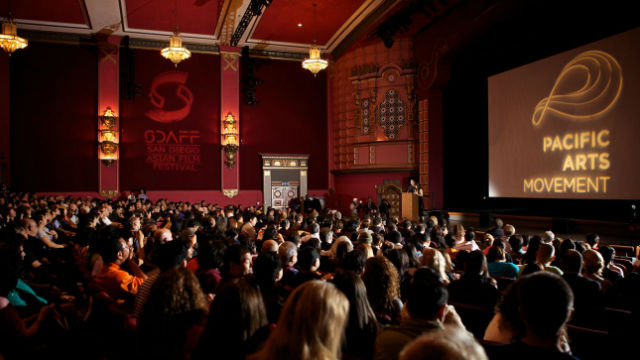 Uncategorized
CALLS FOR ENTRIES
18.07.2019
VC FILMFEST

The Los Angeles Asian Pacific Film Festival – early deadline November 14, late deadline December 16 – www.vconline.org

PANSINEMA/BINDLESTIFF STUDIO

Bindlestiff Studio is now accepting submissions for its Filipino-American/Pan-Asian short-form film festival, to be held at Bindle Alley on the weekend of January 19th – 21st, 2006. Email:

[email protected]

or visit http://bindlestiffstudio.org/pansinema/

DISORIENT ASIAN AMERICAN FILM FESTIVAL IN EUGENE, OREGON

Early Deadline: December 9; Final Deadline: December 30, 2005

The Asian Council & the Chinese American Benevolent Association (CABA) of Oregon is pleased to announce a new film festival for Asian American and Asian works. The Inaugural DisOrient Asian American Film Festival of Oregon will be held on February 18th & 19th, 2006 at local venues in Eugene, Oregon.

The mission of the festival is to present honest portrayals of the Asian American experience and to support the work of Asian American artists. The festival will run concurrently with the Oregon Asian Celebration, the largest Asian festival between Seattle and San Francisco.

The DisOrient Film Festival organizers invite Asian American artists to submit new works during its "Call for Entries" period. The early deadline is December 9th, 2005 and the final deadline to submit is December 30th, 2005. Entry forms are available on the DisOrient website at www.disorientfilm.org.

TASVEER CALL FOR SUBMISSIONS

Tasveer, an independent film organization in Seattle, seeks short films, experimental films, documentaries, and narratives of any length for submission for "South Asian Women Film Focus". The event will take place in Seattle in March 2006 on the occasion of International Women's Month. Filmmakers must be women of South Asian descent; film themes must have primary focus on issues pertaining to South Asian women (living anywhere in the world). "South Asia" includes Afghanistan, Bangladesh, Bhutan, India, Maldives, Nepal, Pakistan, and Sri Lanka. If you would like to submit your film, please include the following info along with a vhs/dvd ntsc preview copy: title of film, brief synopsis, length of film, production year, country, previous screenings, filmmaker bio, and contact information and send to our mailing address: Tasveer 1122 East Pike Street, Box Number #960, Seattle, WA 98122. Deadline for submissions is January 15th, 2006. If you have any questions, email [email protected]. Website: www.tasveer.org.

ASIAN CINEVISION NOW ACCEPTING ENTRIES

The 29th Asian American International Film Festival (AAIFF), presented by Asian CineVision (ACV), will take place July 14-30, 2006 in New York City & Long Island. AAIFF is proudly known as 'The First Home to Asian American Cinema.' It is the nation's first festival dedicated to screening works by media artists of Asian descent and continues to be a leading showcase for Asian/Asian American films and videos. Films, panel discussions, Q&A sessions, workshops, receptions and special events will be held in association with the Asia Society at their state-of-the-art facilities on Park Avenue in NYC. Additional screenings will be held at the Cinema Arts Centre in Huntington, Long Island.

Productions for consideration include narrative, documentary, short, animation, experimental, music video, and new media. Formats: 35mm, 16mm, Beta SP, and DVD. Competitions and awards include Emerging Director Award for 1st or 2nd time director of feature-length films; ACV Screenplay Competition and Reading; Excellence in Short Filmmaking Award; and Best Music Video Award. Entry Fees: $15-$35 ACV member/non-member. Entries must be postmarked by 2/3/2006 .