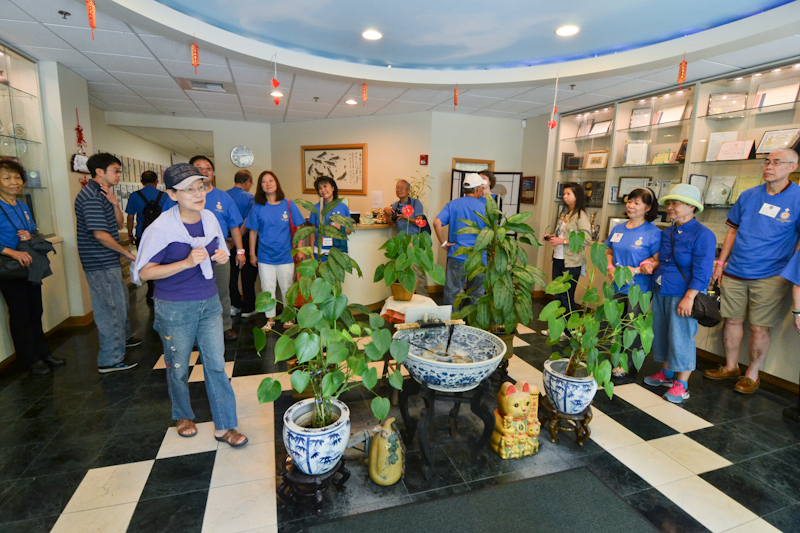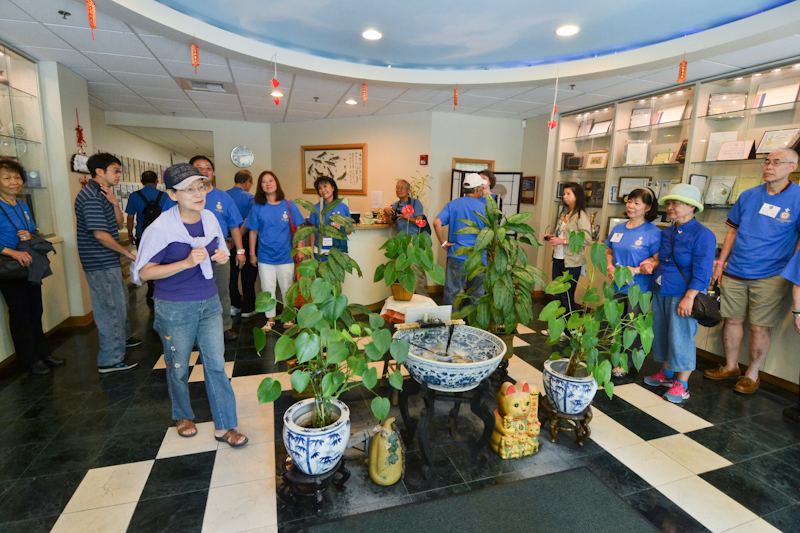 Northwest Asian Weekly
17.07.2019
By Ann-Marie Stillion
Northwest Asian Weekly
The Northwest Asian American Film Festival (NWAAFF) has for many years been an on-again, off-again event, laments Wes Kim, the 2003 festival's director. If Kim and his supporters have their way, though, this year could be the kick off for a stronger, better annual event.
The newest version of the festival came about last spring at a summit of Asian film festival directors in San Francisco, where the largest Asian independent film fest in the United States happens every year. Kim, a filmmaker himself, was there to scout out talent and films for the NWAAFF. As a result of his visit, the 2003 festival will pull from not only the Northwest but also the rest of the country and Canada. Kim contacted Asian film festivals in San Diego, San Francisco, Los Angeles, Chicago, Washington, D.C., New York, Toronto and Vancouver, B.C., for help in programming the Seattle event.
This year, the film fest runs Oct. 23 to Oct. 26 at the Theatre Off Jackson in Chinatown/International District.
Kim hopes "to really do it right this year by creating a good film experience for film-goers, having good numbers at the box office, while not burning out volunteers."
The local festival has been a well-kept secret for many years — a notion Kim would like to change, he said.
A selected look at the festival follows.

Thursday, Oct. 23
The film fest kicks off with Don Young's "Searching for Asian America," a PBS production that includes the compelling life story of Gov. Gary Locke. The often darkly witty actress Lela Lee, a subject in the film, will attend the opening night event. Her online comic strip, "Angry Little Girls," debuted as an award-winning animated film and later became an Internet phenomenon.
Friday, Oct. 24
The 7 p.m. screenings on Friday night focus on Northwest documentaries. Mimi Gan, from KING/5's "Evening Magazine," makes her directorial debut in "With Honors Denied," the story of one Japanese American student's internment in 1945 and her graduation from Fife High School more than 60 years later. The winner of the Audience Award at the Palm Springs International Festival of Short Films is making its Northwest premiere.
Also showing, among others, that night is "Who is Ms. Chow," a light-hearted interview-style film about how a group of second-graders views its teacher. Its director is Max Chan, a student at Garfield High School. Chan's first film, "The All-American Meal," has been seen at many festivals throughout North America this past year.
The second part of the evening will feature narratives and animation. Their creators — Tran Quoc Bao, Elisa Chee, Cynthia Liu, F. Chong and Percy Fuente — make up an A-list of Canadian and local filmmakers of Asian descent.

Saturday, Oct. 25
Saturday's lineup, with lots of great short films from a variety of perspectives, should leave every filmgoer satisfied.
It starts at 1 p.m. with "Nuggets of Truth," a series of documentary shorts guest-curated by Warren Etheredge of Bumbershoot's One Reel Film Festival.
"The Female Voice: Shorts by Asian American Women" begins at 4 p.m. It's a program of narratives, except for one experimental piece. Many of these shorts have screened at other Asian and mainstream festivals but are appearing in the Northwest for the first time. The women filmmakers hail from places worldwide. "Under: Elegy," by NaRhee Ahn, is a brief treatment of the World Trade Center attack. Wen-Yao Chuang's "Nothing About Love" won best experimental film at this year's San Diego Film Festival.
Many of the festival's filmmakers are emerging talents, but the 7 p.m. show highlights the work of veteran Vancouver documentarian Lynn Booth and her associate, Faith Moosang. Their film, "C.D. Hoy: Portraits from the Frontier," chronicles the life of a Chinese immigrant photographer and entrepreneur at the turn of the century.
Also scheduled is "Lily's Crickets," by Francis K. Chan, who is making his directorial debut. A successful radio personality and television actor, Chan recently moved back to Vancouver from Hong Kong to pursue directing and acting.
At 9 p.m., the festival director, Kim, shares a variety of films that he found intriguing while hunting for the best in current independent Asian filmmaking. A sampling of overall thrust, narrative, documentary and animation screen together in this program. On the bill are the documentary "Olivia's Puzzle," by Jason daSilva, an official selection of the Sundance Festival; and "Maritess vs. The Superfriends," an animation by Webby Award winner Dino Ignacio.
The late-night program provides ample evidence that Asian film is alive and well with the series "Let's Talk about Sex," showing at 11 p.m. Festival producers assure us that no exceptions will be made on the 18-and-older rule for these films. "Sterilized Cherry," "The Quest for Length," "Asian Pride Porn" and "Masters of the Pillow" have already acquired considerable acclaim. "Masters of the Pillow," an unprecedented documentary about University of California at Davis professor Darrell Hamamoto's attempt to repair the sexual image of Asian American males by producing an Asian American erotic film, will bring the evening to a resounding end.
Sunday, Oct. 26
A 1 p.m. movie about the making of Justin Lin's groundbreaking film "Better Luck Tomorrow," "BLT: Genesis," will be the starting point for a panel discussion entitled "Sex, Violence and Robots: The Next Wave of Asian American Cinema." Moderated by Seattle's own Frank Abe, the panelists will be Jamie Hook, Kim Ima, Arnold Marquez, Roger Tang and Don Young.
The NWAAFF is particularly lucky to have Sunday's 4 p.m. program: "The Illusion of Life: Animated Shorts from the San Diego Asian Film Festival." Curated by Sam Chen, the San Diego festival's animation programmer, this collection was originally screened there this year. Also a respected animator and computer graphics professional, Chen's "Eternal Gaze" is in the running for an Oscar this year. With 12 shorts, this series is a comprehensive presentation of Asian animation.
The festival concludes at 7 p.m. with "Robot Stories," from award-winning director Greg Pak. The narrative film explores in four stories the complex relationship between human beings and machines. Pak was recently named to Filmmaker Magazine's list of "25 Filmmakers to Watch." Kim Ima, the multitalented actress, writer, director and producer of "Robot Stories," will attend.
The main closing night program will be preceded by the announcement of the festival's audience award winners from the Northwest programs.
Whether you are looking for smart, sexy, tear-jerking, robotic or thought-provoking fare, the NWAAFF appears to be able to suit many moods.
Tickets to the Northwest Asian American Film Festival range between $4 for a single afternoon show to $70 for a festival pass.




You May Also Like