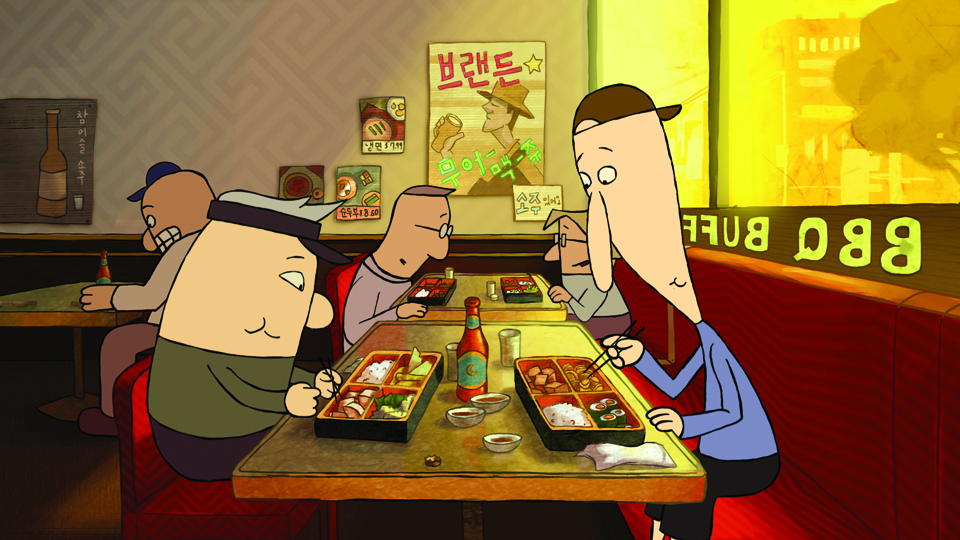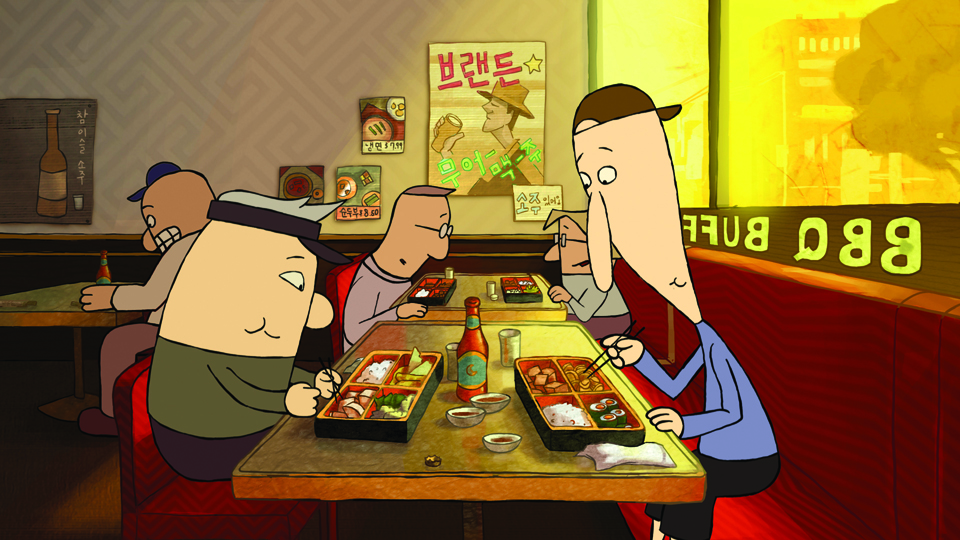 THE ILLUSION OF LIFE: ANIMATED SHORTS FROM THE SAN DIEGO ASIAN FILM FESTIVAL
19.05.2019
The San Diego Asian Film Festival was the first Asian American film festival to showcase animated films in a program of their own thanks to programmer Sam Chen. SDAFF is graciously sharing this year's animation program with us, and what's more, we'll be presenting the Seattle premiere of Sam's own animated film ETERNAL GAZE, a multiple-award winner and contender for an Oscar nomination.
*** SPECIAL GUEST: SDAFF Programming Director Arnold Marquez will attend the screening!
FILMS:
BERT by Moonsung Lee
Animation, USA 2002, 5 min.A young vegetable searches for family.
CHICKEN SAVES WORLD by Daniel Chong
Animation, USA 2003, 2 min.Mission Control pins Earth's hopes on a chicken to battle attacking aliens.
25 WAYS TO DIE by David Chai
Animation, USA 2003, 8 min. A crazed collection of catastrophic casualties!
ON THE ROAD FOR CHRISTMAS by Daniel M. Kanemoto
Animation, USA 2002, 5 min. On Christmas Eve, a lonely snowman aims his eighteen-wheeler big-rig towards the North Pole and puts the pedal to the metal.
THE SNOWMAN by Lane Nakamura
Animation, USA 2002, 5 min.Really stupid aliens abduct and interrogate a snowman.
THE LEGEND OF ARI DEE BEEYUTEN by Lei Yang
Animation, USA 2003, 3 min.The safety of the entire earth is dependent upon – a monkey.
DEMITRI'S VIOLIN by Niki Yang
Animation, USA 2002, 7 min.A sad butcher dreams of playing the violin instead of butchering chickens.
THE GRAND MASTER by Marc Gomez
Animation, USA 2002, 5 min.An epic battle for life…and ping pong.
HEARTBEAT by Jennifer Yu
Animation, USA 2002, 4 min.A woman is disillusioned when she witnesses atrocities performed by Red Guards at the height of the Cultural Revolution.
THE STARLIGHT CABIN by Yong-jin Kim
Animation, USA 2002, 13 min.A toy robot, discarded in an old cabin, reflects on past toy-glory.
ODE TO SUMMER by Ron Hui
Animation, USA 2003, 3 min.Computer graphics technology brings the art of Chinese ink brush painting to life.
ETERNAL GAZE by Sam Chen
Northwest premiere Animation, USA 2003, 16 min.Inspired by the life and torment of celebrated artist Alberto Giacometti. A poignant story about an artist, his art, and reciprocated love.
* Best Animation, SIGGRAPH 2003, Palm Springs International Festival of Short Films, Atlanta Film Festival, USA Film Festival, Worldfest Houston
Sam Chen began his career as a computer graphics specialist at Silicon Graphics where he helped pioneer 3-D Web content creation. He has since moved on to independent filmmaking in both live-action and animation. Sam also serves as the Animation & Artistic Programmer at the San Diego Asian Film Festival.
You May Also Like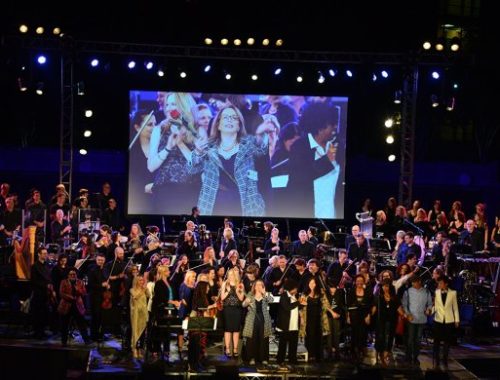 17.07.2019