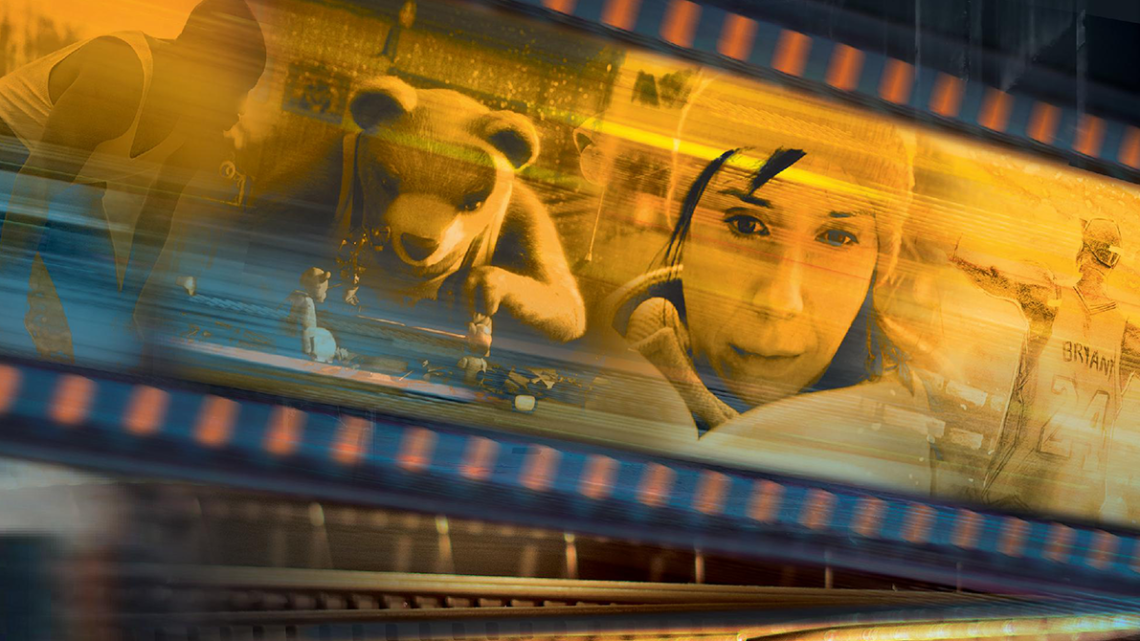 NORTHWEST PROGRAM #1: DOCUMENTARY SHORTS
17.07.2019
NOTE: This program repeats at 1pm on Saturday, October 25th.
Our first program of works by Northwest artists illustrates the breadth of the documentary genre. Subjects covered include an account of forced busing in Seattle, a Japanese American woman whose high school graduation was derailed by the World War II internment, an Asian Canadian remembering her grandmother, the highly competitive junior cheerleading circuit, and the secret lives of second grade teachers.
Co-presented by Seattle Cherry Blossom & Japanese Cultural Festival.
FILMS:
TRANSPORTATION by Shannon Gee
Documentary, USA 2003, 6 min.A celebration of the knowledge learned and friendships made from the controversial policy of mandatory busing in the Seattle public schools.
Shannon Gee has worked on a number of documentaries including CONSCIENCE AND THE CONSTITUTION and the PBS American Masters special VAUDEVILLE.
WITH HONORS DENIED by Mimi Gan
Northwest premiere
Documentary, USA 2003, 15 min.The story of Yukiko Kubo Shiogi, an American betrayed by America, and her sixty-year journey from persecution to redemption.
* Audience Choice Award for Best Documentary, Palm Springs International Festival of Short Films
Director Mimi Gan and her writing partner Jim Dever have day jobs as Seattle television reporters. WITH HONORS DENIED is their first documentary film.
YIN YIN/JADE LOVE by Carolyn Wong
Washington premiere
Documentary, Canada 2002, 28 min.A granddaughter's discovery of her grandmother, after her death. An insight into the experience of loss, discovery, and regret.
* Outstanding Canadian Short Film, ReelWorld Film Festival 2003
Carolyn Wong is a Toronto-based cinematographer and filmmaker. Her mostly independent projects have been broadcast and screened at national and international film festivals. She was born and raised in Victoria, BC where the film takes place.
CHEERLEADER by Kimberlee Bassford
Northwest premiere
Documentary, USA 2003, 24 min.The Tigers want to make it to the national cheerleading championships. They're also eight to eleven years old.
Kimberlee Bassford received her Masters in Journalism from the University of California Berkeley where she produced CHEERLEADER as her thesis film. Currently, she is a producer on the Seattle-based three-part PBS documentary series THE MEANING OF FOOD.
THE RED PINES by Lucy Ostrander
Documentary, USA 2003, 12 min.The story of the struggle of the Japanese Americans on Bainbridge Island and the legacy of their culture in the present day community.
Lucy Ostrander's award-winning documentaries have been broadcast both nationally and internationally. Her other films include EAST OF OCCIDENTAL, a half-hour history of Seattle's International District, and HOME FROM THE EASTERN SEA on the history and contributions of Asian Americans in Washington. She lives on Bainbridge Island.
WHO IS MS. CHOW? by Max Chan
World premiere
Documentary, USA 2003, 10 min.Director Max Chan interviews a second grade class in Seattle, Washington to unravel the mystery of "the classroom teacher" with surprising results.
Max Arthur Chan is a seventeen-year-old senior at Garfield High School in Seattle, Washington. WHO IS MS. CHOW is his second attempt at filmmaking. His first short film, THE ALL AMERICAN MEAL, screened throughout the USA and Canada this past year.
You May Also Like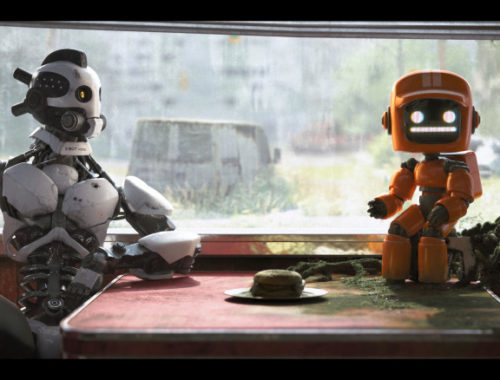 17.07.2019